Welcome to Gremco Shipping Co.
YOUR LOCAL SHIPPING PARTNERS IN MIDDLE EAST
---
About Us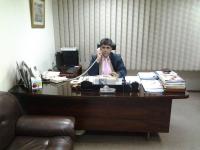 GREMCO SHIPPING COMPANY is an International Standard ISO 9001:2008 UNITED ARAB EMIRATES Company registered in the Emirate of Sharjah since june,1999 .
GREMCO SHIPPING COMPANY is excellently Managed by Mr. Sohail Anwar , a Shipping expert with Greek shipping back ground stretched on a period of 40 years .