Ship Agents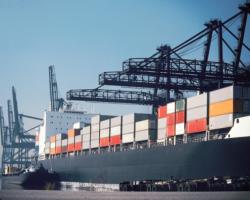 GREMCO SHIPPING COMPANY handles Chloe Replica Handbags all aspects of Agency Services, including contracts with: Shippers, Stevedoring, Tallying and Supervision, Clearing and Delivering Spare Parts, Crew Changing and Arrangements for: Bunkering, Provisioning, Vessel Repairs, Underwater Hull Cleaning and De-sloping Operations.
GREMCO SHIPPING COMPANY Ship's Supply Service is around the Clock Service. Given notice Via Radio or Direct to our office by: Telephone, Telex, Cables, VHF (Channel 16), our supply/crew boats can meet your Vessels Anywhere Offshore U.A.E COASTS.
GREMCO SHIPPING COMPANY Agency Net Work, serve the Replica Prada Bags ports of DUBAI-JEBEL ALI-HAMRYA-SHARJAH-AJMAN-UMM AL QUWAIN-RAS AL KHAIMAH-FUJAIRAH-KHORFAKAN.
GREMCO SHIPPING COMPANY has an organization and methods which continuously review operation systems and procedures.
GREMCO SHIPPING COMPANY branches are headed by dedicated shipping executives most of whom are speaking Greek, English, Arabic, Persian, Russian, Indian and Pakistani languages and their extensive knowledge and experience in Shipping, secure for FIRST CLASS SERVICE AND EFFECIENCY.
GREMCO SHIPPING COM[PANY is able to combine SPEED ECONOMY, QUALITY in its work efforts any thereby provides MAXIMUM effects at a MINIMUM cost.