Technical Support Services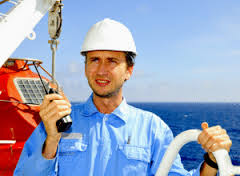 Gremco Shipping Co. Management and Staff specialise in attendance of vessels requiring repairs of any kind, or drydocking.
Dubai - and Fujairah - have developed a Shipping Industry infrastructure easily comparing to that of Rotterdam, Singapore and Piraeus.
With Dubai Drydocks at the top of the List, all kinds of repairers exist in this area. And Repair Berths in the Ports for Afloat Repairs are usually available, for all sizes of vessels.
Hull, Machinery, Navigation and Communications equipment of Ships can be repaired by a largely specialised work force.
We can either make all the arrangements for the repairs, or, simply, bring Shipowners and/or Shipmanagers in contact with Repairers, suitable for the kind of repairs their vessels may require.
www.goyardoutletonline.com