Freight Forwarders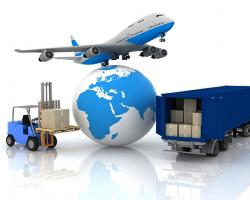 GREMCO SHIPPING as Replica Handbags one of the leading shipping and freight forwarding company based in Sharjah and a network of offices in Dubai and other states of U.A.E.
GREMCO SHIPPING & FORWARDING is poised to offer an integrated shipping, transportation and Logistics solution to reliable customers.
GREMCO Sea Freight : Operation covers all sorts of sea freight movement i.e. full container load import and export .
Consolidation within GCC Countries and other destination world Fendi Replica Handbags wide., projects handling mainly Oil & Gas.
GREMCO Air Freight: has established a sound working relationship with the world's major air lines, competitive rates and best possible service will be offered to our clients.
GREMCO Custom Clearance department has gained and established an excellent working relation with Custom Authorities in UAE. What ever your cargo needs.
Our expert personnel are always ready to take care of documentation and ensure smooth customs clearance and delivery of the cargo.
GREMCO is more than happy to handle your shipments and to consider our selves as business partners,